Wondering for benefits of
Amazon Business
account for your office purchases? You are right place to know it. Amazon Business is a B2B marketplace on Amazon which brings to you the one-stop destination for all your office needs. Reduce costs by buying in bulk at wholesale prices from India's largest b2b marketplace with GST enabled products. Now make your office purchases hassle-free by getting access to 15 crore+ products across 31 categories. You can also claim GST input tax credit and save up to 28% on your purchases, get business exclusive pricing, quantity discounts, doorstep delivery and easy returns and replacements.
It also lowers logistic costs, purchase costs and improves employee productivity.
Salient Features and Benefits of Business Account
GST Invoice for Input Tax Credit: Save up to 28% on your business purchases by claiming GST input tax credit.
Business Deals & Bulk Discounts: Save more with exclusive deals for businesses and discount on multi-unit purchases.
Fast & Reliable Shipping: Benefits from Amazon's world class logistics. Also access fast and free delivery with prime.
A to Z Guarantee: Ensure peace of mind on every purchase with Amazon's safe buying guarantee.
Easy Return & Replacement: Save time with hassle free purchases with easy return and replacement policies.
Secure Your Account: Add colleagues on your account for making business purchases instead of sharing of your login credentials.
Business Analytics: Get insights into business spend and analyze with customized reports
Get more in one place: Access the wholesale market to get a wide selection of products at wholesale prices with GST invoice, greater savings and an ever-expanding set of tools that help you run an efficient b2b purchase process.
Ready for every stage: Turn wholesale purchasing into a value driver for your organization by getting the required support to serve your unique and ever changing needs.
Evolve & Transform: Elevate your organization with innovations that transform your b2b purchase processes.
More business tools, greater value for your b2b buying process: Business purchasing solutions like advanced analytics and spend management tools that work for you and simplify your b2b purchase processes.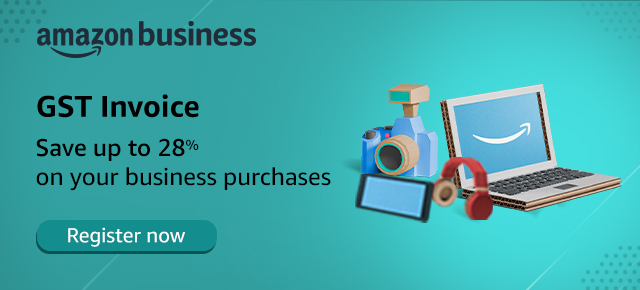 Useful links
Amazon Business serve lakhs of customers with their wholesale buying needs, in India and 8 other countries including USA, Germany, Canada, UK, Italy, Spain, France and Japan.
15+ crore products with GST Invoice
3.5+ lakh sellers from all over India
99.8% pincodes in India covered
55 of the Fortune 100 companies as customers
Do you have to pay for Amazon Business?
You can sign up for an Amazon Business account for free, but signing up for Amazon Business Prime costs extra. The following Business Settings tools are available to free users:
Manage all the users on your Amazon Business account
Establish order-approval procedures and spending caps
Make a company credit card accessible to certain account users
Opt-in to Amazon Corporate Credit
Integrate purchasing systems so your customers have a punch-out option
Set certain qualifying purchases for consolidated delivery on a pallet to your doorstep or dock
Save preferred suppliers for easy purchasing access
A free Amazon Business membership also includes a Business Analytics tool through which you can see charts and other infographics that track and monitor your business spending. You can also sign up for the Amazon Tax Exemption Program if your business qualifies for tax-exempt purchasing.

Register for Business Account
It is a one stop solution for all your b2b purchase needs –
IT Products
Office Supplies
Cleaning Supplies
Industrial & MRO
Pantry Products
Hospitality Store
It serves the wholesale buying needs of lakhs of customers across Industries
IT & Services
Food & Hospitality
Education
Non Profit
Other Industries
Also reads:
Amazon Prime Benefits
Amazon Audible Benefits
Amazon Pay Benefits
Best Practice for UPI Transaction
UPI App and It's Benefits
Happy Savings!!!